2017 – Entrance Halls
The first of Onslow Courts impressive entrance halls has been signed off by the contractors. The decorators worked during April and May to bring the #1 east entrance hall back its original condition. The bright new entrance hall sets off the wonderful original Terrazzo tile flooring each entrance hall boasts beautifully. The attention to detail by DF Construction is superb.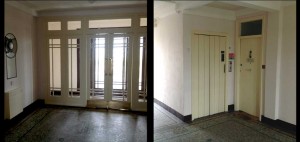 The Terrazzo tile has its origins in India produced in the art deco period of Mumbai history when Bharat Tiles were installed across the country, but particularly in Bombay residences, cinema theatres, offices and landmark public buildings. The Art Deco style was developed following World War I, offering people a glamorous style for a new era. The excitement and optimism of post-war Europe formed the basis for this elegant and 'modern' style of decorating and Onslow Court has it is spades!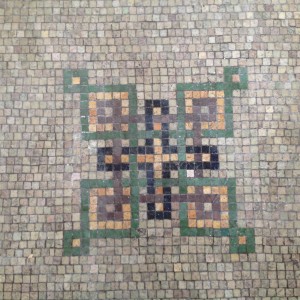 After completing the #1 East entrance hall contractors will begin on the next entrance hall with an identical colour chart and ultimately we will see all the halls completed.